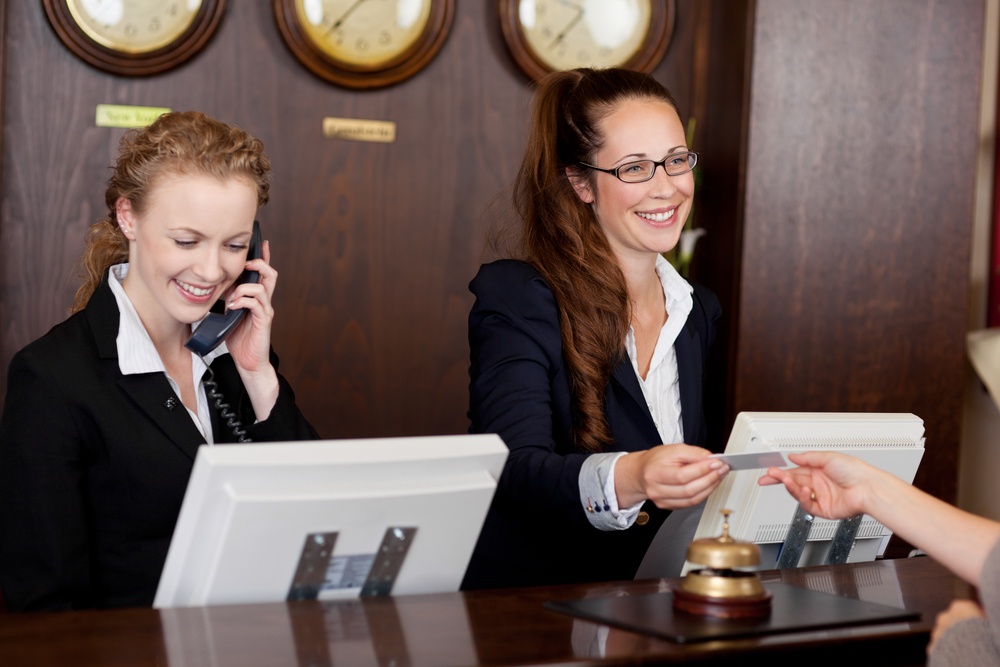 Over the years you may have heard the term Print Management System used on occasion. Some members of the resort industry swear by its effectiveness while others are hesitant to dip their toe in the water. You may be wondering whether or not a Print Management System is the best fit for you. This article will give you some quick go-to reasons why a Print Management System might be just what the doctor ordered for your resort or hotel.
Let's begin with a little background on what a Print Management System or PMS is.
A Print Management System is a cost saving program that helps businesses streamline the procurement, purchasing, and re-ordering of essential printed items for their business.
A print management expert walks you through the process step-by-step. There is a survey and evaluation of your current print needs, communication with all who are involved in the purchasing process, and a review of the current suppliers. Ultimately, the print specialist you work with will recommend a plan of action and provide you with a proposal.
Your print specialist will serve as your ongoing point-of-contact for all your print and promotional product needs. He or she will guide you down a path of consolidating your print purchases and consequently save you money.
So is a PMS right for you?
Here are our top three reasons why a Print Management System may very well be just what you've been looking for.
1: It makes your life easier
The resort industry is multifaceted. Any person charged with its management must wear many different hats. A PMS allows you to pass one of those hats off to an expert in that field, giving you and your team more time to focus on what you do best: offer unforgettable guest experiences.
Think about it. How many times in your career have you had a "print emergency"?
The front desk ran out of key card holders. The housekeeping team has no more pens or notepads for guest rooms. The golf course manager has lost track of the last shipment of score cards.
Do these sound familiar?
If so, you can immediately grasp how impactful it can be to have all your print needs managed under one roof. It will take away stress from multiple members of your team and make everyone's life a little easier.
2: It saves you money in the long and short term
Your print specialist will gather up all the missing pieces - all the loose ends that exist with your current print buying process. If your staff is 5 different people, or 15 for that matter, who are all taking part in some aspect of the print buying process, it is very likely that your expenditures and stock management are out of alignment.
Having a single-source provider will save you time and money. And these savings are not limited to some undetermined time in the future. No. You can see savings immediately upon implementing a smart, centralized system for your all your print needs. Over the course of a year, you may well hit annual savings in the range of 15%-25%! This is because the PMS allows you to leverage your annual purchases.
3: It improves the guest experience
Communication is key in any business, but it is especially true in an industry dominated by the guest experience.
No one wants a bad review online or a poor rating on the hotel website.
And a great way to avoid those situations is by tightening the reigns on all products your customers come into contact with. Whether it's the quality of your property's brochures, the look and feel of your business cards, or the user friendliness of your hotel maps – it all matters. And it all ties into having a strong relationship with an expert in the field.
Your print specialist will work with you to not only bring consistency and cost savings to your orders, but also advise you on special projects your marketing team may have.
So whether you are looking to completely eliminate "print emergencies" from your management team, need to reduce your costs or have your eye on developing promotional materials that spark your guests' imagination, having a Print Management System in place can be an essential tool for your toolkit.
To learn more about Print in the Hospitality Industry check out these posts:
4 Ways Print Can Support Your Hotel's Marketing Efforts
How Does A Print Management System Work?